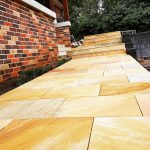 We believe the outdoor portion of your property is just as important as the inside. Having a beautiful outdoor space to go home to will provide enjoyment that makes you want to use your outdoor space more often rather than just look out the window at an overgrown lawn. There are so many reasons to invest in the yard space that you have.
With all of the covid induced isolation that has become a temporary new normal, it makes things easier when you can go outside and have a swim, read a book or even work from home outdoors.
Spending time outdoors after work can help you relax and wind down. If you have spent a lot of time in an office space, you may not want to go straight inside when you get home. Having an outdoor area that you can genuinely enjoy gives you that opportunity to get the fresh air and relaxation that you need!
Get The Best Outdoor Experience With The Finest Landscaping Sydney
We don't want people to dislike what they are looking at when they look after their yards. We want people to spend their time enjoying the spaces that they have. The reason we do what we do is so that our clients can enjoy spending time outdoor! The highlight for us is seeing photos of our clients enjoying the spaces with friends and families knowing that we created that space for them and that it will last the test of time.
Entertain! Having friends and family around whether it be for Christmas, Easter, a birthday, or any other public holidays we get to enjoy as a celebration of the Australian culture. Having an alfresco or outdoor entertainment can make those occasions so much more memorable for everyone. Not to mention easier for the host, because outdoor space is easier to clean after a party.
Why Choose CMT To Improve Your Structural Landscaping?
CMT thrives on outperforming and going the extra mile for our clients. The planning process is carefully thought out to match the desired outcome. We have a true passion for landscaping that is unparalleled as can be witnessed in the attention to detail in all of our work. We are clean, tidy, and on time. All traits of which most tradies cannot speak for. CMT was established in 2015, we have grown explosively since then with big bright plans for the future. BE PART OF THE STORY!